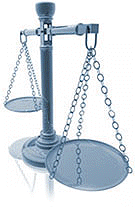 For immediate answers to your legal questions, call us at:
(714) 954-0700. All telephone consultations are free.
We Provide A Real Consultation
Beware the attorney that requires you to come to his or her office for an initial consultation. Many attorneys don't "consult" at all. Rather, they listen to you explain the situation, and then tell you what they will charge you to provide an answer. The "free consultation" they promised was that they didn't charge you to listen to your problem. Attorneys are taught at business seminars that if they meet with the client face-to-face, it is easier to "close the sale."
For example, say you are owed money under a contract and want to consult with an attorney on how best to pursue the matter. You call an attorney, an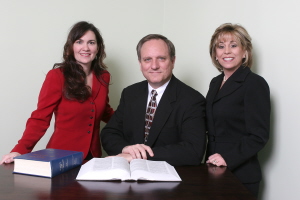 d he asks you to bring the contract in so that he can review it. At the meeting, he explains that he cannot render an opinion without reviewing the contract, and he can't review the contract until he has been retained. After all, you can't expect him to work for free. So, he hands you a fee agreement to sign and requires an up-front payment for the legal services he is about to perform. A week later he calls you and states that after his review of the contract, he has come to the opinion that the contract was breached and that you should sue to collect the amount owed to you. He then explains your options to you. Isn't that why you went to him in the first place? You already knew you were owed money -- why did you just pay him to confirm what you already knew?
Here is how a consultation should work. A client will be in one of two situations. The first situation is the one just discussed. There, the client knows they have been wronged, and is just trying to find out whether the attorney can help and whether it makes economic sense to pursue the matter. There should be no charge for this consultation and at most a very cursory review of the documents. After listening to you explain the facts, the attorney should accept the facts as you have stated them and answer as follows: "Based on what you have said, and assuming there are not other facts that would impact the case, you have a valid breach of contract action. Here are the options that are open to you, and here is what I will charge . . . ." Yes, it is absolutely essential that the attorney you retain takes the time to review all of the relevant documents, but that should be the attorney you ultimately hire. If every attorney you consult with insists on charging you to review the documents, you could end up spending a fortune just to find an attorney you want to hire.
The second situation is where the client is not sure whether they have a case. Say, for example, you were fired at work, and feel it may be a case of wrongful termination. To make that determination the attorney may need to review a number of documents, including your personnel file, employee handbook, evaluations, etc. In such a case it is of course appropriate that the attorney be paid for the time he takes to determine whether the case is worth pursuing. But even in this situation the attorney should consult with you, not just expect a retainer. Before you ever hire him, he can explain the law, explore how it might impact your situation, and state what he can do for you. In this situation, he would say something like: "Based on what you have told me, it sounds as though the termination may have been because of your attempts to form a union, and that is impermissible. However, I cannot make a complete determination until I have reviewed all of the relevant documents. I will charge you $350 per hour to review those documents, and I expect that will take less than two hours. If the documents confirm my initial analysis, or if I find some other basis to pursue the action, I will offer to represent you on a contingency basis. Under that arrangement, you will pay the following amount . . . ."
To summarize, if your case requires the review of documents to determine if you have a case, then it is fair and appropriate for you to pay for that time. We receive dozens of emails every day with documents attached, asking us to do a "quick review" in order to determine if the person has a case. The record to date was an attached document that was over 400 pages long. We would need to devote two attorneys, working 12 hour days, to do all these "quick reviews." Clearly that is not economically feasible. A plumber charges a fee to look at your problem; so should your attorney. But if you are calling an attorney with an existing case, and just want to know the costs, you should not be required to pay a consultation fee.
Our practice areas include business litigation (breach of contract, trade secret, partnership dissolution, unfair business practices, etc.), employment law (wrongful termination, sexual harassment, wage/overtime claims), real estate and construction disputes, first amendment law, Internet law, discrimination claims, defamation suits, and legal malpractice.
For immediate answers to your legal questions, call us at:
(714) 954-0700
Or you can E-Mail your question to Aaron Morris at: amorris@TopLawFirm.com