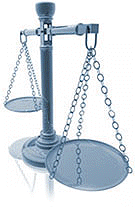 SKIPPING CONTRACTUAL ADR REQUIREMENTS CAN COST DEARLY
Judges hate trials. Every minute a judge spends on a trial is a minute he or she can't spend on other matters. In fact, many judges will punish the attorneys if they don't resolve the matter prior to trial. At the Orange County Superior Court, there used to be a well-known punishment awaiting any attorney that showed up for trial. After "answering ready" for a trial, the attorneys would be sent out into the hall to wait for a courtroom. For days. The attorneys were not permitted to leave, although some of the kinder judges would allow them to do their time in the courthouse's cafeteria. After two to three days, depending on the whim of the judge, the trial would be continued a month or two. The attorneys would come back and follow the same procedure. Usually, it was on the third trip to the courthouse that a courtroom would be provided.
I offer this long-winded anecdote to put you in the proper frame of mind for the following case.
In Lange v. Shilling (fn1), Jay Lange bought a lake house from Dwight and Linda St. Peter (Peters). The Peters were represented by Roxanne Schilling and Segerstrom Real Estate Inc. (Schilling). The parties used a standard California residential property purchase agreement to complete the sale. Two years later, Lange filed a complaint against the Peters and Schilling, alleging various causes of action, including failure to disclose, negligence, fraud, suppression of fact, construction problems, and misrepresentation of the lake level.
The jury found Lange was damaged only by the misrepresentations of the lake level and entered judgment in favor of Lange. Good news for Lange, because the standard California residential property purchase agreement (hereinafter, "Standard Agreement") contains a provision for attorney fees. Since Lange won, he could possibly get all of his attorney fees back (fn2) (or at least a prorated share, since he lost on other causes of action). Sure enough, this point wasn't lost on Lange's attorney, who brought a motion for attorney fees. The trial court awarded $80,000 in fees.
But there was a problem. The Standard Agreement, in paragraph 17, also provides that in order to be eligible for attorney fees, the plaintiff must first "attempt mediation" before filing action. But in fact, Lange and his counsel thought they had done so. Initially, they could not find the sellers, so as attorneys often do, the complaint was filed just to make certain no statutes of limitation were missed. Counsel for Lange then hired an investigator, who found the sellers two weeks later. The sellers were then offered the choice of mediation. The letter from counsel specifically stated, "please let me know immediately if your clients do wish to mediate; otherwise, we will assume that both parties are waiving paragraph 17 of the sales agreement in its entirety."
By no stretch of the imagination were the sellers prejudiced by this "file now, offer mediation later" approach. They were free to possibly avoid litigation by simply agreeing to mediate.
So how did the Court of Appeal rule? The award of attorney fees was reversed. Failing to follow the dictates of the contract as regards alternative dispute resolution ("ADR") was an $80,000 lesson for Lange. The Court followed a strict interpretation. The Standard Agreement says you must attempt mediation before filing the complaint, and that wasn't done. The justices that sit on the Court of Appeal are, after all, former judges who still carry their hatred for trials. When presented with a case that will result in a ruling that takes some trials away from their brethren, how would you expect them to rule?
The specifics of this case are not as important as the larger principle. Many contracts and statutes contain pre-litigation requirements that can have costly implications if not followed. Before suing a governmental agency, a claim must be made. Fail to do so, and your action will be dismissed. Before suing a homebuilder, the homeowner must follow specified procedures, affording the builder the opportunity to repair any defects. If the procedures are not followed to the letter, the action can be stayed.
Your attorney must check for these requirements. At Morris & Stone, we take the time every time to confirm that no pretrial requirements have been added. Pulling up a prior complaint to simply follow what was done last time is not sufficient.
__________
Footnotes
1. Lange v. Schilling, 2008 DJDAR 8949.
2. Not to say it was done here, but this case also illustrates the risk of stating too many causes of action. Where there is a basis for awarding them, attorney fees go to the prevailing party. If plaintiff asserts, say, six causes of action and prevails on only one, that means the defendant has prevailed on the other five. Trial courts will sometimes find that a defendant that is ordered to pay damages is nonetheless the prevailing party for purposes of attorney fees.
_____________

Aaron Morris is a Partner with the law firm of Morris & Stone, LLP, located in Santa Ana, Orange County, California. He can be reached at (714) 954-0700, or by email. The practice areas of Morris & Stone include employment law (wrongful termination, sexual harassment, wage/overtime claims), business litigation (breach of contract, trade secret, partnership dissolution, unfair business practices, etc.), real estate and construction disputes, first amendment law, Internet law, discrimination claims, defamation suits, and legal malpractice.