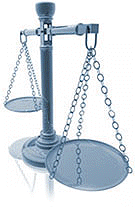 How to Remove False Glassdoor Reviews
Glassdoor's defamation problems appear to be a more recent development, fueled by the website's rise in popularity. After all, if you are a defamer bent on destroying a company's reputation, why waste time on a website no one visits?
For the uninitiated, Glassdoor.com seeks to be an online community focusing on companies and employment. On Glassdoor.com you can find job listings, salary stats, and employee reviews regarding the companies at which they work or worked.
But as is usually the case with review sites, there are those who use Glassdoor as a means to post fake reviews about competitors, or for retribution against a company that terminated the "reviewing" employee.
Lest the point be lost, I will fight to the death for the right of an employee to post an honest review about a bad employer, but when I talk about false reviews, I am speaking of reviews where a competitor purports to be an employee and makes false statements about the company, or where an actual employee publishes provable lies about a company, as opposed to mere opinions. As an example, in a recent Glassdoor case we handled, the employee claimed in his review that the company has frequently missed making payroll. That has never occurred, but one can certainly understand how such a claim would be off-putting to someone considering employment with the company.
Removing false Glassdoor reviews.

For its part, Glassdoor is one of the more honorable review sites. If someone wants to post a comment about a company, Glassdoor requires the user to attest to the fact that they were or are currently an employee at that company. Further, their email address is verified. True, neither of these requirements pose much of a barrier to a dedicated defamer, but at least it provides a small hurdle to those wishing to post false reviews.
Like any review site, Glassdoor is protected by the Communications Decency Act (CDA). That law protects all sites from a defamation action based on the comments of a third party who posted a comment on the site. Nonetheless, Glassdoor does have a review process, and will remove reviews that it finds do not comply with its terms of use. In the past, when I have worked with Glassdoor's legal counsel, I have found a willingness remove posts without legal action, if I can make a showing that the content in question is defamatory. If Glassdoor fails to act, a recent Court of Appeal opinion, holding that review sites can be ordered to take down defamatory posts, gives Morris & Stone the power to compel Glassdoor to remove defamatory posts. Thankfully, it should not need to come to that because Glassdoor already has a policy of respecting court decisions which find that posted content is defamatory. This is a policy all review sites should follow, and congratulations to Glassdoor for doing so voluntarily. As with most review sites, if you are an employer and find yourself faced with a false review on Glassdoor, your first line of attack should be to ethically encourage positive reviews. The internet community understands for the most part that no matter how wonderful a company/employer, there will be some background noise created by trolls. But if you are faced with truly harmful fake reviews, and need them removed from Glassdoor, give Morris & Stone a call.
______________________________________________________________________________
Aaron Morris is a Partner with the law firm of Morris & Stone, LLP, located in Santa Ana, Orange County, California. He can be reached at (714) 954-0700, or by email. The practice areas of Morris & Stone include employment law (wrongful termination, sexual harassment, wage/overtime claims), business litigation (breach of contract, trade secret, partnership dissolution, unfair business practices, etc.), real estate and construction disputes, first amendment law, Internet law, discrimination claims, defamation suits, and legal malpractice.
Morris & Stone, LLP | 17852 E. 17th St., Suite 201, Tustin, CA 92780
Phone: 714-954-0700 | Fax: 714-242-2058 | Email: info@TopLawFirm.com
Copyright 2008. Morris & Stone, LLP. All Rights Reserved