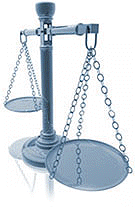 Are non-compete agreements enforceable in California?
California has a specific statute providing that "every contract by which one is restrained from engaging in a lawful profession, trade or business of any kind is to that extent void," except as otherwise provided in said chapter. CA Business & Professions Code § 16600. Nonetheless, there has been a long-standing split of authority regarding whether such agreements are legal.
While a negative covenant preventing a departing employee from joining a competitor creates a limited exception to §16600's ban on covenants not to compete, California courts may enforce a negative covenant only in limited circumstances. The employee not only has to have been of a "special, unique, unusual, extraordinary or intellectual character" that it gives them "peculiar" value, but the employer has to have been bound to pay the employee certain substantial minimum compensation for performing those services. CA Civil Code § 3423(e). One of the ways that out-of-state employers try to get around California's ban on non-competes is to include a "governing law" clause, then selecting a state that enforces non-competes as the State law that will govern any disputes between the employer and employee. However, California courts have determined that forum selection and/or governing law clauses will not aid the employer trying to enforce a covenant to compete against a California employee.
In Application Group, Inc. v. Hunter Group, Inc., infra, the court stated decisively that an employer simply "cannot lawfully require a covenant not to compete in the employment agreement of an employee who is a California resident," apparently no matter the breadth or reasonableness of the covenant. Application Group, Inc., 61 Cal. App. 4th 881 (1998). The employer in that case was a Maryland company and the agreement not to compete specifically stated that Maryland law would apply. Nevertheless, the California Appeals Court held that California law applied and found the covenant not to compete void, reasoning that upholding the covenant "would have been to allow an out-of-state employer/competitor to limit employment and business opportunities in California." Application Group, Inc., 61 Cal. App. 4th 881 (1998). Moreover, the California Appellate Court found that Business & Prof. Code § 16600 embodies such a vital public policy, that California's interest in its application outweighed Maryland's interest in the application of its law. Application Group, 61 Cal. App. 4th 881 (1998). Thus, California has a very strong public policy against non-compete agreements, and it can never be a per se violation to go to work for a competitor.
UPDATE: A recent appellate court decision affirmed that non-competition agreements in California employment contracts are simply not permitted under the law. Edwards v. Arthur Andersen, a Second District Court of Appeals case, rejected years of contrary law which permitted non-competes as long as they were narrowly tailored so that a departing employee could still work in his or her profession. Edwards v. Arthur Andersen LLP, No. B178246 (Cal. App. 2 District Court of Appeals, District 3). In Arthur Andersen, at the time of his hiring, Edwards was required to sign a non-compete agreement prohibiting him from working for or soliciting business from Arthur Anderson if he was later terminated. As a result of the Enron scandal, Arthur Andersen went out of business, selling its tax practice to HSBC which hired some of Andersen's former employees, including Edwards. Edward's offer of employment by HSBC was conditioned on signing a "Termination of Non-Compete Agreement" which released him from his 1997 non-competition agreement, in exchange for promising not to disparage Arthur Andersen and other promises not acceptable to Edwards. Edwards refused to sign the termination agreement, and HSBC withdrew its offer of employment. Edwards then sued Arthur Andersen for intentional interference with prospective economic advantage and violation of the Cartwright Act. The court sustained a demurrer to the Cartwright Act claim and dismissed Edwards Intentional Interference claim, holding that both the 1997 non-competition agreement and the later termination agreement were valid. However, the Court of Appeal reversed, finding that non-competition agreements are, in general, invalid in California because they violate California's public policy favoring employee mobility. The Court specifically held that "Section 16600 prohibits noncompetition agreements between employers and employees even where the restriction is narrowly drawn and leaves a substantial portion of the market available for the employee."
In light of this recent decision, which essentially allows non-competes only to protect trade secrets, non-competes are categorically unenforceable in almost every other context in California.
______________________________________________________________________________
Deanna Stone Killeen is a Partner with the law firm of Morris & Stone, LLP, located in Santa Ana, Orange County, California. She can be reached at (714) 954-0700, or by email. The practice areas of Morris & Stone include employment law (wrongful termination, sexual harassment, wage/overtime claims), business litigation (breach of contract, trade secret, partnership dissolution, unfair business practices, etc.), real estate and construction disputes, first amendment law, Internet law, discrimination claims, defamation suits, and legal malpractice.